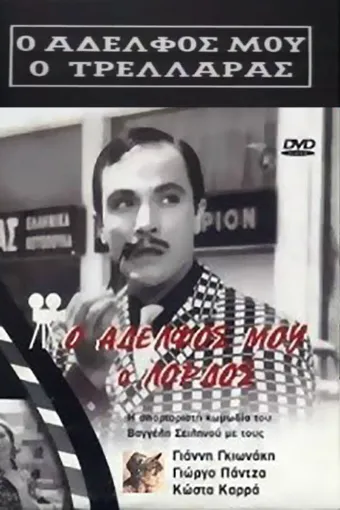 My Brother, the Lord!
 (1966)
O adelfos mou, o... lordos! (Original)
Obsessed with his looks, Charis, an ordinary car electrician and ignorant poor dandy, thinks he has got it all figured out: a wealthy wife is what he needs to succeed, and break into the inner circles of the rich and famous. As a result, he spends nearly all his money on expensive tailors and fancy suits, posing as an affluent bon vivant to entice a rich young woman, and change his life. However, it is Charis' serious and hard-working brother, Vasilis, who will unknowingly strike gold when he saves from certain death Martha, the beautiful daughter of a self-made shipowner. Of course, Martha's father opposes their union; but, Vasilis is already in love with the cryptic girl who claims to be an impecunious seamstress. Can money buy happiness?