In Lightyear, which was released last summer, the old Buzz, who has traversed time and space and is already full of gray hair, said to Buzz, who is still full of fighting spirit, "You've changed and not for the better." Considering Lightyear's unsatisfactory reputation and box office performance, many loyal Pixar fans may also attribute this line to the current state of Pixar. With a budget of over 200 million dollars, Lightyear scores a mere 74% freshness at Rotten Tomatoes and grosses a global box office of only 226 million dollars —undoubtedly the lowest-grossing film in the Toy Story series.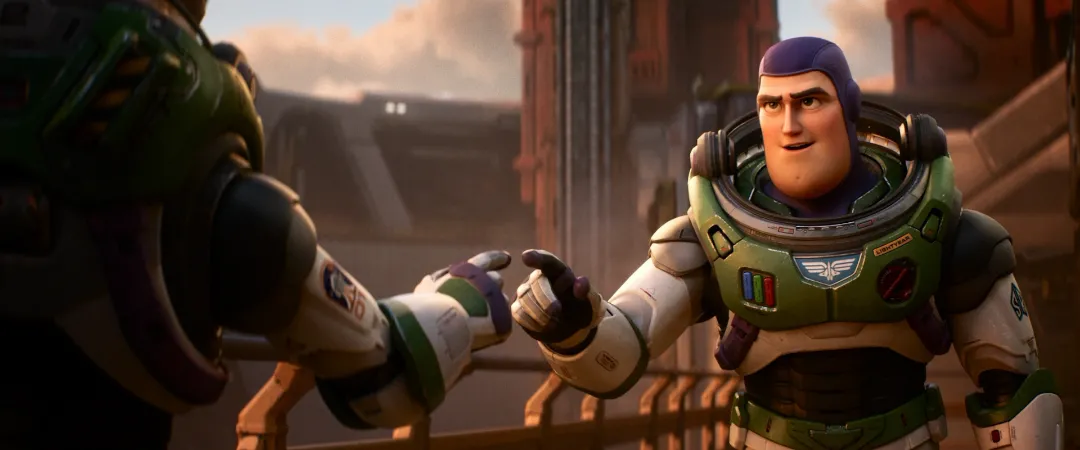 Looking back at Onward and Luca, which were also lackluster, the label associated with Pixar no longer guarantees a "piece you can't miss." Even with the success of Soul, which won the Oscar for Best Animated Feature Film in 2021, sharp questions arise among Pixar fans: What has happened to Pixar in recent years? Is Pixar running out of ideas? Why does Pixar, known for constantly innovating in animated films, now repeatedly release mediocrities? Can that Pixar full of imagination and spark make a come back?
On the eve of the world premiere of Elemental, Pixar's 27th animated feature film, at the 76th Cannes Film Festival, let's take a look at what has transpired at Pixar in recent years.
Things may have started in 2017.
The #MeToo movement that originated in Hollywood in 2017 also impacted Pixar. In November, John Lasseter, the then chief creative officer of Pixar and Disney Animation, faced accusations of misconduct against women in the workplace, including grabbing, kissing, and making comments about physical attributes. He subsequently issued memos to employees acknowledging these so-called "missteps." In June 2018, Disney announced that Lasseter would depart the company when his contract expired at the end of the year, taking on a consulting role until then.
Since joining Pixar in 1986, shortly after it became independent from Lucasfilm, John Lasseter undeniably became a doyen in Pixar animation. Notably, the great success of Toy Story , Bug's Life and Toy Story 2, which he wrote and directed, laid the foundation for the myth about Pixar, and even changed the the entire animation industry, as Toy Story was the first entirely computer-animated feature film.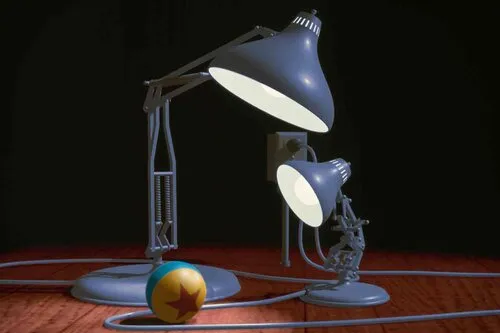 John Lasseter's significance to Pixar is further exemplified by Pixar's mascot, Luxo Jr., the squashed desk lamp featured in the Pixar animation logo. Luxo Jr. was Lasseter's personal desk lamp and the protagonist of his earliest completed animation—a short film also titled Luxo Jr. In 2006, after Disney eventually acquired Pixar in a $7.4 billion all-stock deal, Lasseter was promoted to chief creative officer of Pixar and Disney Animation. Thus, the doyen's departure in a disgraceful way raised questions not only about the work transparency of Pixar but also about how Pixar would cope with it.
Soon, Pete Docter replaced John Lasseter as Pixar's new chief creative officer. Pete Docter may have less seniority at Pixar than John Lasseter, but he actually joined Pixar as early as in 1990 and became the tenth employee of the company. He co-wrote and directed four successful Pixar feature films: Monsters, Inc., Up, Inside Out, and Soul. He has also won the Oscar for Best Animated Feature Film three times, becoming the first person to achieve this feat.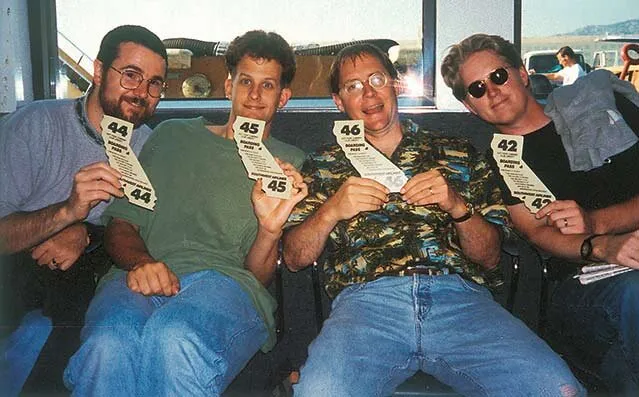 However, possessing extraordinary creativity does not necessarily translate to alligned managerial abilities. Moreover, Pixar under Pete Docter's leadership also faces new challenges. Events such as the #MeToo movement, the Hollywood gender gap, and the Black Lives Matter movement have impacted society as a whole. Additionally, Pixar needs to serve the interests of its parent company, Disney. An important backdrop to all this is Disney's launch of the online streaming platform Disney+ in November 2019, officially starting the competition with Netflix.
Since 2018, Pixar has released a total of eight feature films (including Elemental), consisting of five original films and three sequels. After the launch of Disney+, three out of the six feature films produced by Pixar, namely Soul, Luca and Turning Red, were released exclusively online through Disney+.
In fact, before Disney acquired Pixar from Steve Jobs in 2006, Disney had already been involved in Pixar's business through investment and distribution. At the time of the acquisition, the two parties reached an agreement: "one original film each year and a sequel every other year, or three films every two years." Pixar has already exceeded the target. Since 2006, Pixar has completed a total of 21 animated feature films (four of which were already in development before the acquisition), with eight being sequels, accounting for 38%. Prior to the acquisition, Pixar had released six feature films, of which only one was a sequel (Toy Story 2), accounting for 16.7%. It is an indisputable fact that Pixar, under the Disney era, has devoted more energy to developing sequels than before.
In 2008, then Disney CEO Bob Iger (who has now returned to the role) explained Disney's project development strategy. In their business strategy, when a movie achieves good box office performance, they evaluate whether the success can be leveraged across all their businesses and in multiple territories. They also consider to what extent investing in that franchise can continue to create value over a long period of time. Box office revenue from movies is only a small part of Disney's business, but income from franchising and merchandising is considerable. This explains why Cars, with a global box office revenue of 460 million dollars, has released sequels, while Ratatouille, with a global box office revenue of 620 million dollars, does not have a sequel.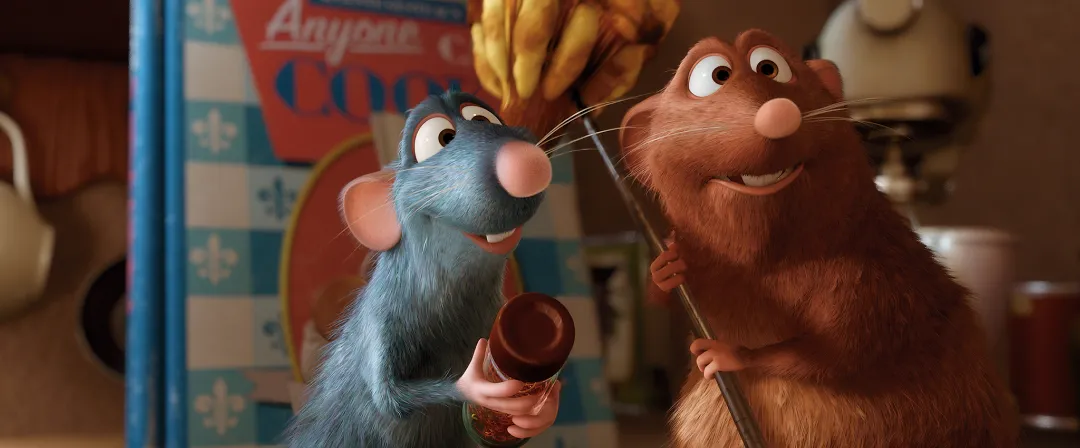 Ed Catmull, one of Pixar's co-founders, expressed his concerns in his memoir "Creativity, Inc." According to him, if Pixar only focused on developing sequels, the company would "wither and die." He believed that Disney's movies were meant to "feed the Beast," referring to any large group that required a constant supply of new material and resources to function. It seems that the current state of Pixar aligns with Catmull's fears, as efforts are being made to feed the Disney beast.
Especially after the launch of Disney+, in order to compete directly with Netflix, Disney had to increase its production, which consequently required Pixar to produce more content. Pete Docter accepted this request, perhaps because he saw it as an opportunity for Pixar to experiment with new styles and nurture young artists who could develop their unique voices, further diversifying Pixar's offerings.
However, accepting this arrangement meant that Pixar's movies like Soul, Luca and Turning Red could only be released directly on Disney+ without a theatrical release or a premium pay window. This decision was justified by the excuse that theaters were unable to screen them during the pandemic. Both fans and Pixar employees were dissatisfied with this situation but felt powerless to bring about change.
As the outsiders criticize Pixar for producing works that are deemed less innovative and adventurous and focus more on commercial success rather than artistic experimentation, it is essential to understand what has been happening within Pixar in recent years. The release of Elemental will undoubtedly be a highly anticipated event. It remains to be seen whether Pixar can replicate the magic and spark that are synonymous with their animations, much like the characters in their films who overcome obstacles to realize their dreams. This is an opportunity to prove that they remain at the forefront of the animation film industry. Alternatively, under the constraints of money, systems, and management, they may succumb to another mediocrity. Only time will tell.