Matthew Perry, best known for his role as Chandler Bing in the iconic TV show "Friends," has left us, but Chandler will forever remain in our hearts.
Matthew Perry's most famous role was undoubtedly Chandler Bing from "Friends." Everyone loves Chandler. Upon hearing the news of his passing, in his memory, we've compiled 15 moments related to both the character and the man himself, honoring Chandler's eternal spirit.
On October 28, it was reported that Matthew Perry, the actor who famous for his role as Chandler Bing in the popular series "Friends," had passed away at his home.
In the series, Chandler embodies a complex mix of contradictions. He was humorous, warm, and caring towards his friends. He often lightened the mood with unexpected jokes. However, beneath his comedic facade lies a troubled past marked by his parents' divorce and a history of neglect. He used laughter and humor to mask his loneliness, making life a little brighter. He threw himself wholeheartedly into every romantic relationship. Yet, when his partner expresses a desire for long-term commitment, he begins to withdraw emotionally.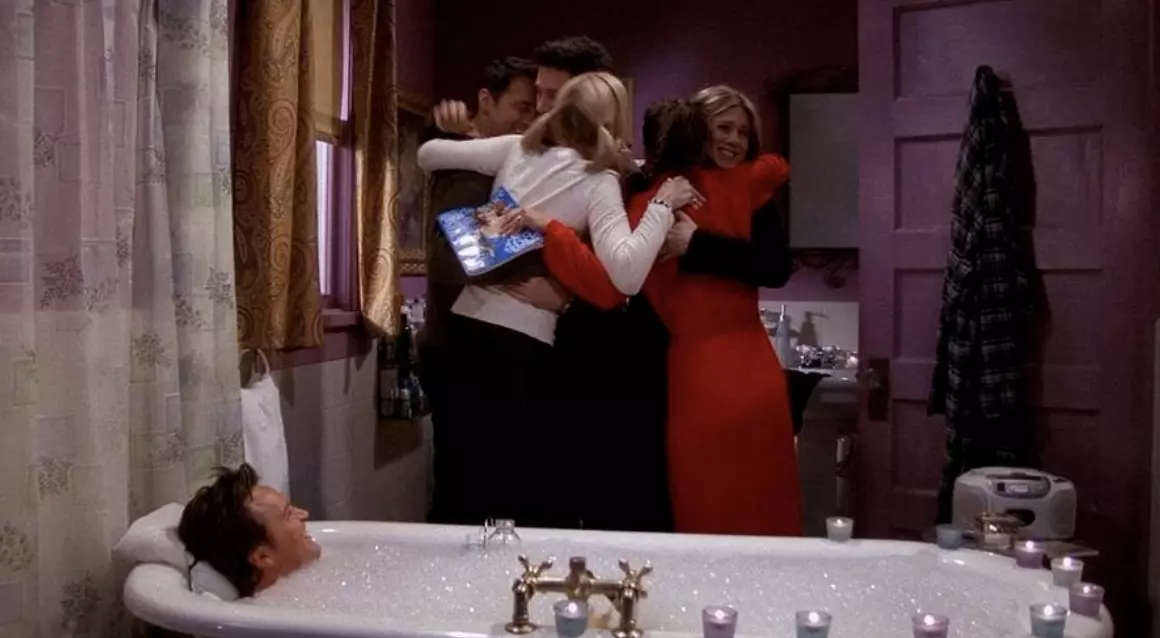 In reality, Matthew Perry shared several similarities with Chandler Bing. In his recent autobiography, "Friends, Lovers, and the Big Terrible Thing," words like "lonely," "addict," "addiction," "drug," "rehab," and "sober" appeared quite frequently. He was abandoned by his father, and his parents' divorce led to his mother's remarriage. He struggled with addiction and went through multiple attempts at recovery.
Understanding Matthew's real-life experiences adds depth to Chandler's vulnerability and self-deprecating. Fortunately, he found healing through Monica's nearly overpowering love and the unwavering support of his other friends.
Matthew describes the companionship and care he received from the other "Friends" in his book: "It was like a penguin team. When one penguin is sick, the others rally around it to keep it going." He also mentions that "love and courage are the two most important things in life." We can all relate to Chandler's journey, carrying our childhood shadows and striving to escape them. Yet, deep down, we hope for a group of friends to accompany and rescue us, teaching us to love and be gentle as we navigate life's challenges.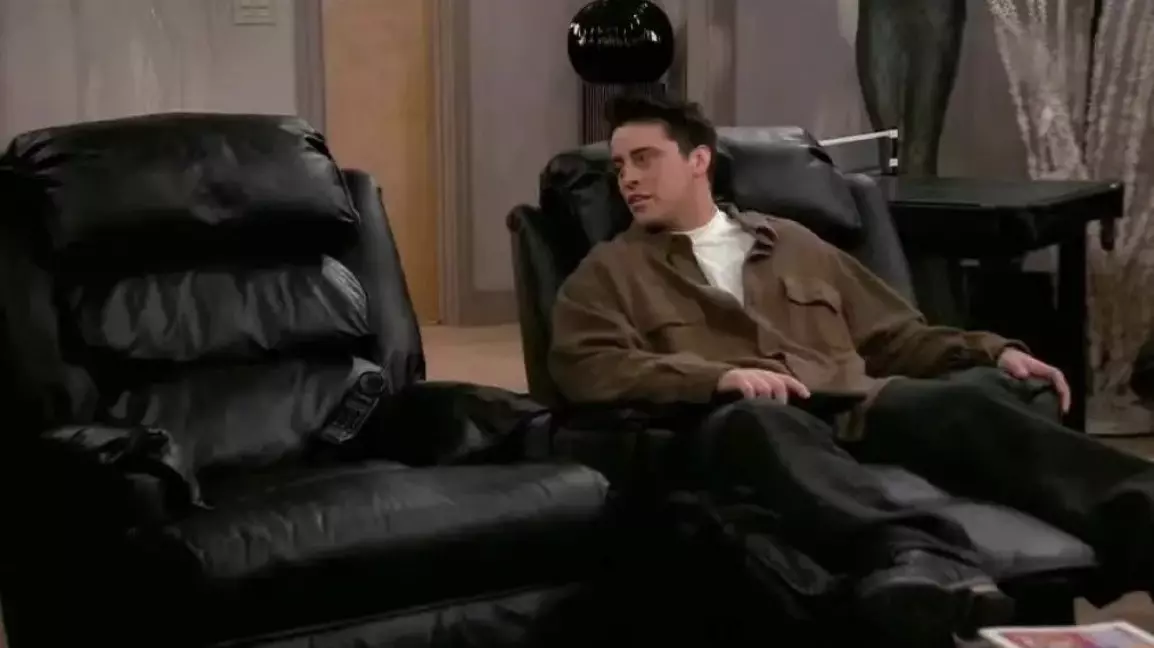 ---
1.How Did "Friends" Come About?
In the 2021 special "Friends: The Reunion," director Marta Kauffman revealed the casting process for "Friends." Initially, while Matthew Perry was on their list for the role of Chandler Bing, he wasn't available for an audition due to his commitment to another TV show called "LAX 2194." However, the other actors who auditioned for the role were not very humorous, so they eventually made Matthew come for the audition, and he clinched this classic role.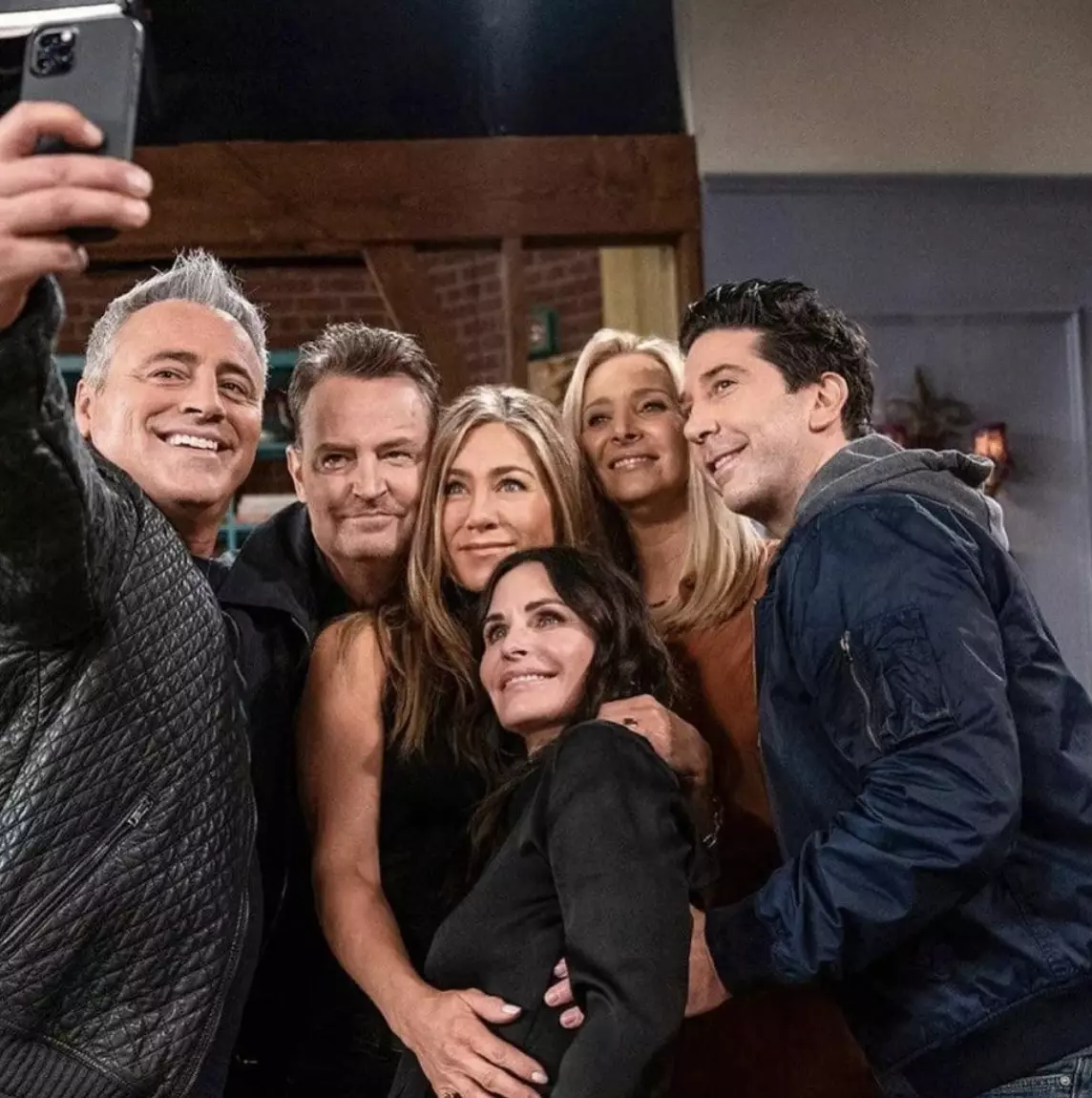 ---
2.Recreating the "Couch Pivot"
Matthew Perry, along with Matt LeBlanc, who played Joey, had the opportunity to return to the set of "Friends" while filming "Friends: The Reunion." The actors recreated many classic scenes from the show, including the infamous "couch pivot" scene.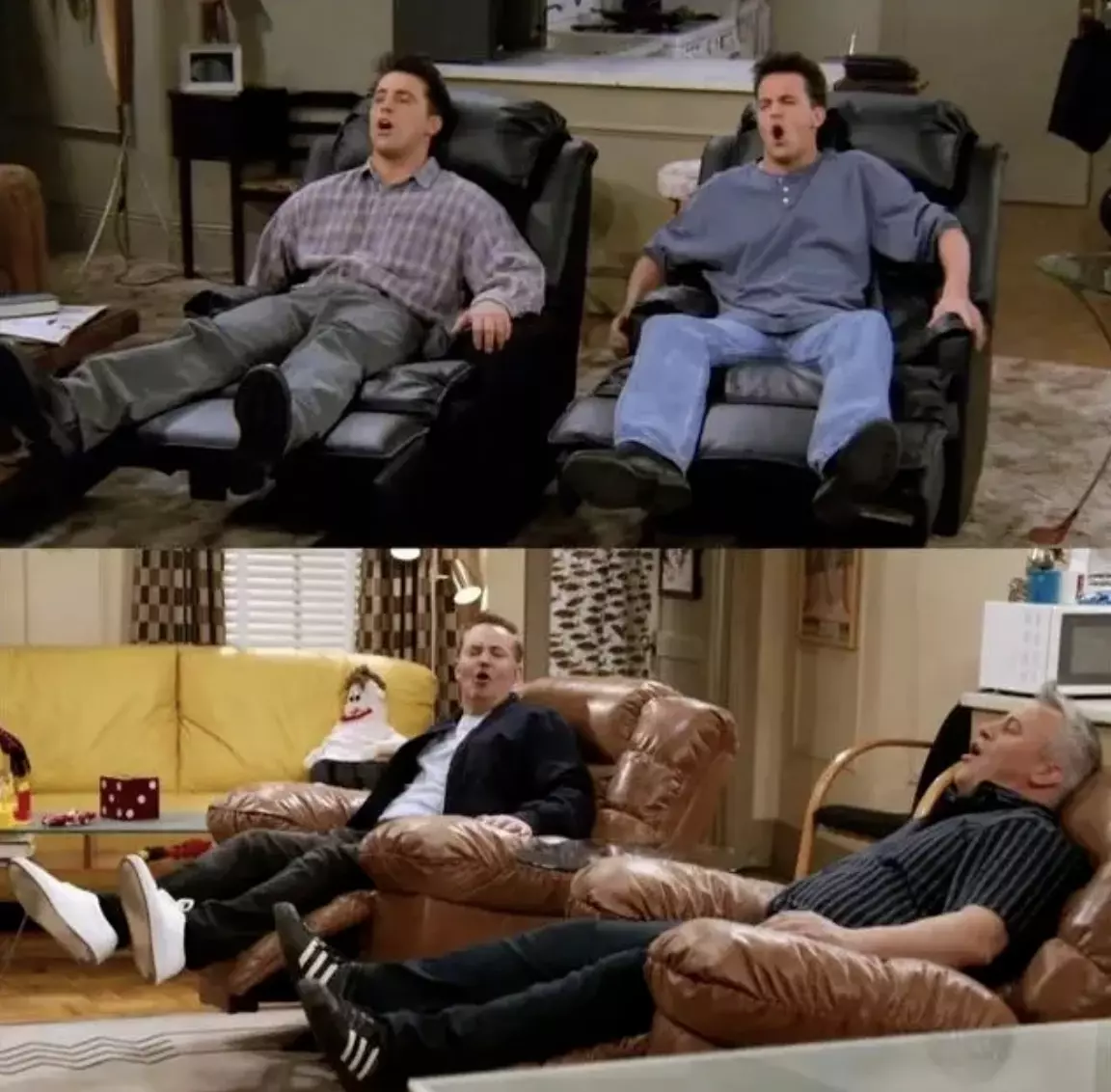 ---
3.I Guess I'll be the One Who Dies First"
In "Friends," Chandler once said, "Honestly, I Guess I'll be the One Who Dies First." He even had a line in the show: "I could be in a bath, and I could be electrocuted and drown slowly."
Matthew Perry had two bath scenes in "Friends," one when Chandler had just started dating Monica, and the other when Joey fell in love with Rachel. In one of these scenes, the caption reads, "Oh it's so hard to care when you're this relaxed'.
---
4.Matthew's Missing Finger Segment
In Season 5, Episode 8 of "Friends," the six friends reminisce about memorable Thanksgivings from their past. When Chandler visited the Geller siblings for Thanksgiving in high school, he mocked Monica's weight. The following year, Monica wanted to embarrass Chandler, and as a result, he accidentally lost a part of his toe.
Coincidentally, Matthew Perry had a similar experience. In his autobiography, he recalled how he had a segment of his middle finger cut off by a door when he was in preschool. He kept his hand hidden in his pocket for the next six years, try not to allow anyone to know about it. When he was about nine, he was invited to visit the cockpit of an airplane. The first officer noticed his missing finger segment and said, "Let me see your hand." Matthew felt embarrassed, but the first officer extended his right hand, saying, "See?"—just like Matthew, the first officer's middle finger was missing a segment.
Matthew described this moment in his book: "This man, flying this entire plane, knowing the function of every button, knowing everything about the cockpit, had a finger missing, just like me."
From that day on, Matthew has never hidden his hand again.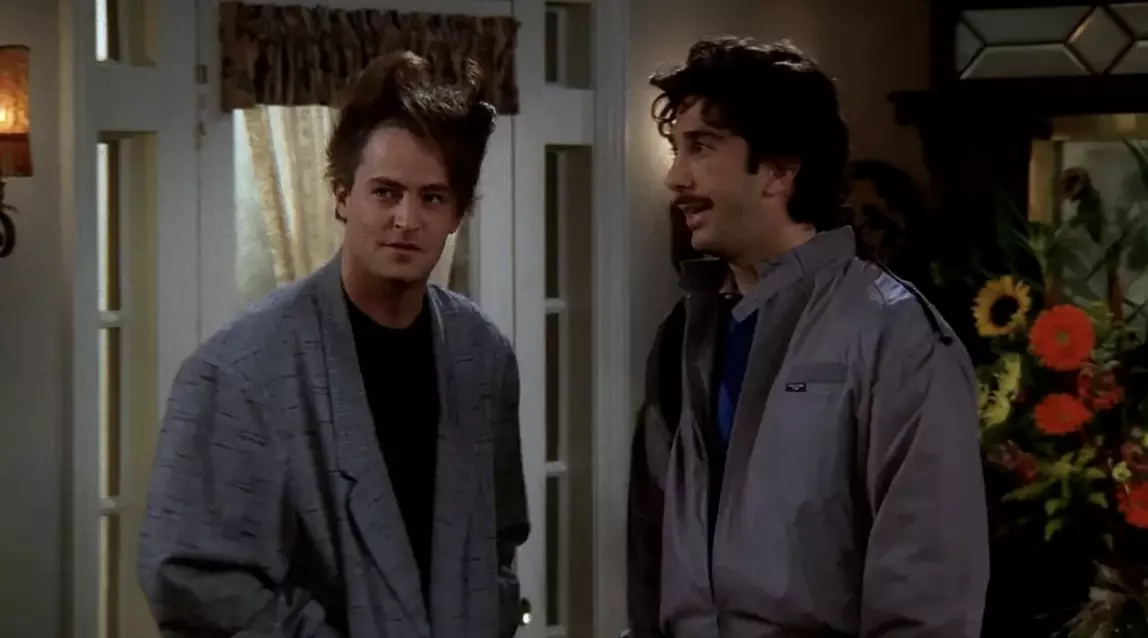 ---
5.The Top Teen Tennis Player Once Ranked 17th in the World
Matthew's initial dream was to become a professional tennis player. He started playing tennis at the age of four and showed great talent in sports. During his teenage years, he was ranked as the 17th best tennis player in the teenager group around the world. He moved to Los Angeles to pursue a career in sports, following his biological stepfather's footsteps. However, when his sports dream didn't work out, he shifted his focus to his father's profession in the entertainment industry.
Despite the change in career paths, Matthew Perry always considered tennis as his greatest passion. In a charity tennis match in 2002, he even took a powerful serve from tennis legend Andre Agassi, which reached speeds of up to 107 miles per hour. He expressed the unmatched feeling of winning a point against a professional tennis player, saying, "You can talk all day about walking down a red carpet, flying on private jets and all that stuff, but when Agassi goes to hit an ace, and you return it and win the point, that's a feeling that can't be matched."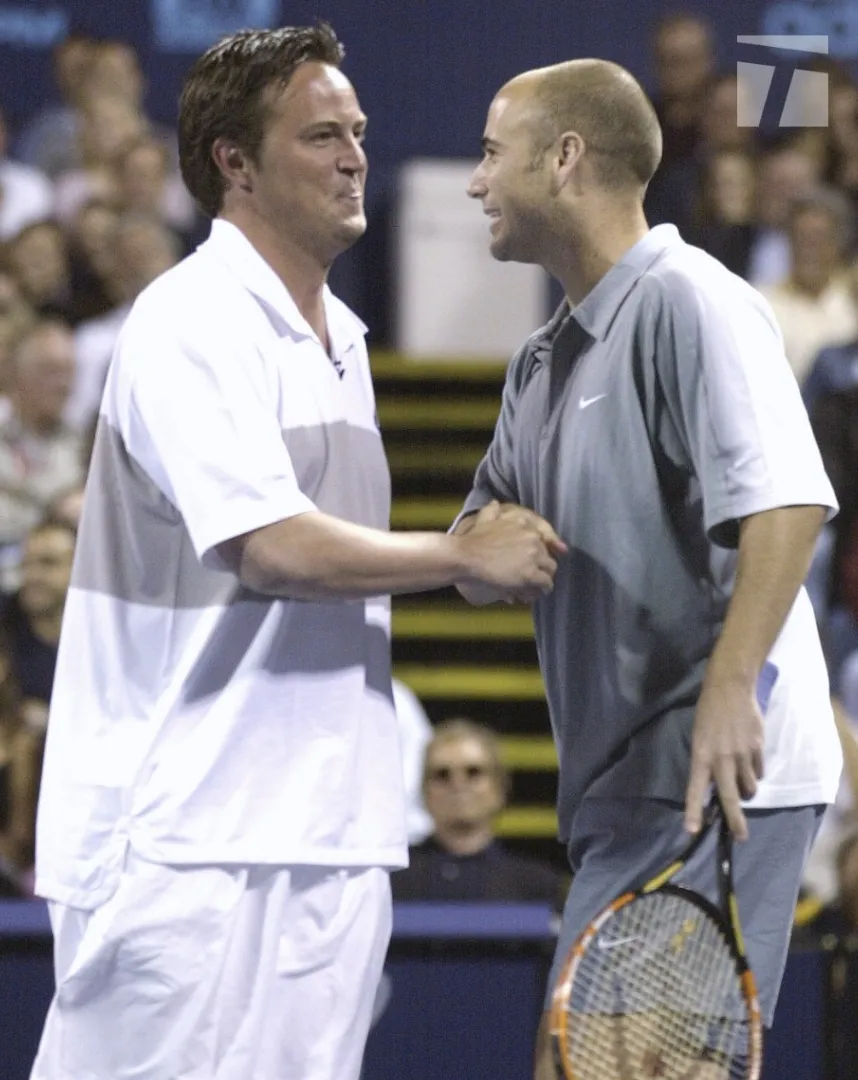 ---
6."I Want to Be Famous So Badly"
Matthew's early life shared some similarities with Chandler's. His parents divorced shortly before his first birthday, and his mother remarried. He grew up in Ottawa, and it was in Los Angeles where he was talent-spotted by director William Richert during an acting class and cast in the film "A Night in the Life of Jimmy Reardon."
In the early stages of his acting career, Matthew appeared in several comedies such as "Growing Pains" and "Home Free," but the response was lukewarm. He expressed his frustration, saying, "There was steam coming out of my ears, I wanted to be famous so badly."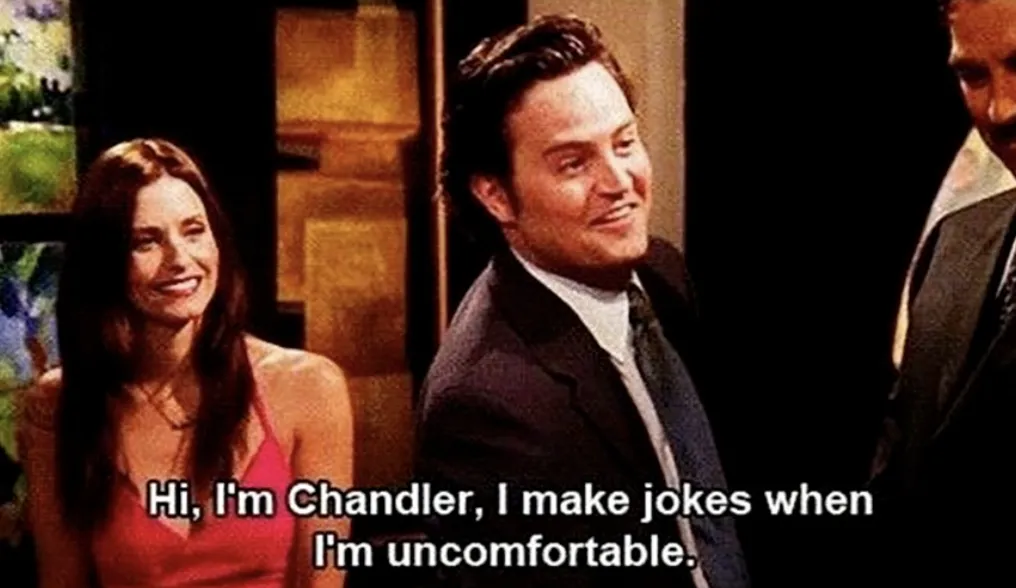 ---
7.Being Famous is Like Visiting Disneyland
"I was on Friends from age 24 to 34. I was in the white-hot flame of fame; The six of us were just everywhere all the time."
During the first season of "Friends," each of the six actors was paid $22,500 per episode. By the third season, their pay increased to $75,000, and eventually, in the ninth and tenth seasons, they were making $1 million per episode.
Matthew likened feeling of becoming famous to visiting Disneyland. "When fame happens, it's kind of like Disneyland for a while. For me it lasted about eight months, this feeling of 'I've made it, I'm thrilled, there's no problem in the world.' And then you realize that it doesn't accomplish anything, it's certainly not filling any holes in your life."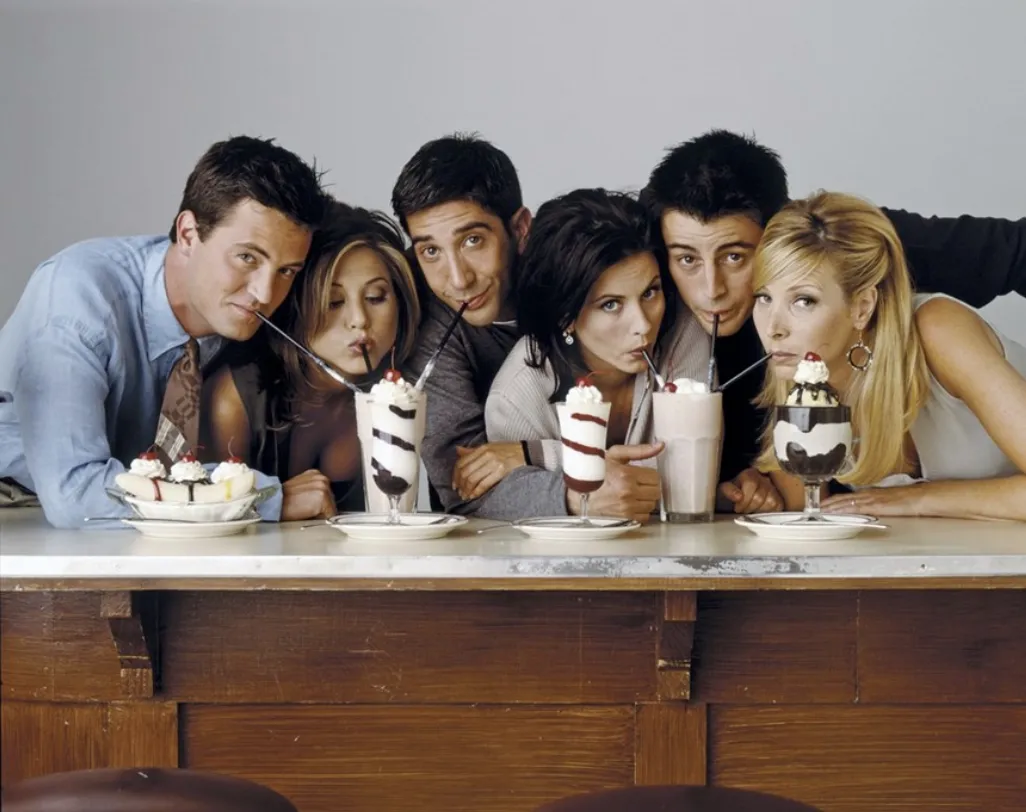 ---
8.Dating a Goddess
In his autobiography, Matthew shared that the producers wanted him to "woo" Julia Roberts into making a guest appearance on "Friends."
He sent her three dozen red roses with a card that read, "The only thing more exciting than the prospect of you doing the show is that I finally have an excuse to send you flowers." She replied that if he could explain to her what quantum physics was, she would agree to guest star. The next day, he sent Julia a paper on the wave-particle duality and entanglement. It worked, and not only did Julia agree to guest star, but she also sent him "many, many bagels."
They communicated via fax even before they met in person, exchanging hundreds of messages. Matthew would sit in front of the fax machine, waiting for the machine to deliver the messages she wanted to send. Each time he received a new message, he would "smile like a 15-year-old boy on a first date." Their relationship began when they shot the guest appearance together.
However, they broke up a few months into their relationship due to his underlying inferiority complex and insecurities.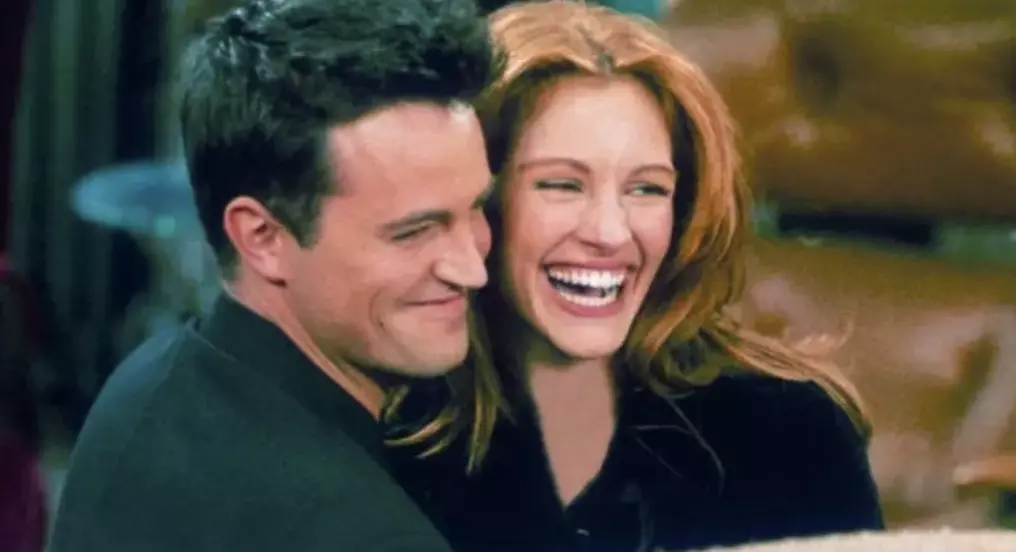 ---
9."There's Never Gonna Be a President Joey"
Chandler delivered many memorable lines in "Friends," and some of them even coincided with real-life events.
In the eighteenth episode of the fourth season of "Friends," Chandler and Joey argue over naming Phoebe's unborn baby after one of them. Chandler declares that if they name the child "Joey," there's no way the child will ever become the President of the United States. "There's never gonna be a President Joey," he says.
Call it a stretch as you might, in 2021, Joe Biden became the 46th President of the United States. "Joey" and "Joe" are only one letter apart, but it was an unexpected real-life "coincidence", perhaps?
---
10.Not Mediocre for Life!
When Matthew was in middle school, a teacher once told him that his jokes and "silliness" would make him mediocre for life. In September 1995, he appeared on the cover of "People" magazine for the first time, and he sent that issue to that very teacher.
The magazine praised him for being cute and charming, saying that "moms love him." On the set of "Friends," Matthew contributed the most jokes of all the cast members.
---
11.Beating Up the Prime Minister of Canada?
In 2017, during an appearance on the "Jimmy Kimmel Live!" show, Matthew Perry and host Jimmy Kimmel reminisced about their childhood embarrassments. Born in the United States but raised in Ottawa, Canada, Matthew revealed that he and a friend once beat up a kid who was two years younger than them. That kid turned out to be the current Prime Minister of Canada, Justin Trudeau. Matthew explained that he felt jealous of Trudeau back then because he thought Trudeau was better than him at a particular sport.
After the show aired, Trudeau jokingly challenged Matthew on Twitter, saying, "I've been giving it some thought, and you know what, who hasn't wanted to punch Chandler? How about a rematch?" However, Trudeau's office later clarified that it was just an April Fools' Day joke. Matthew admitted that he was quite a troublemaker in his youth.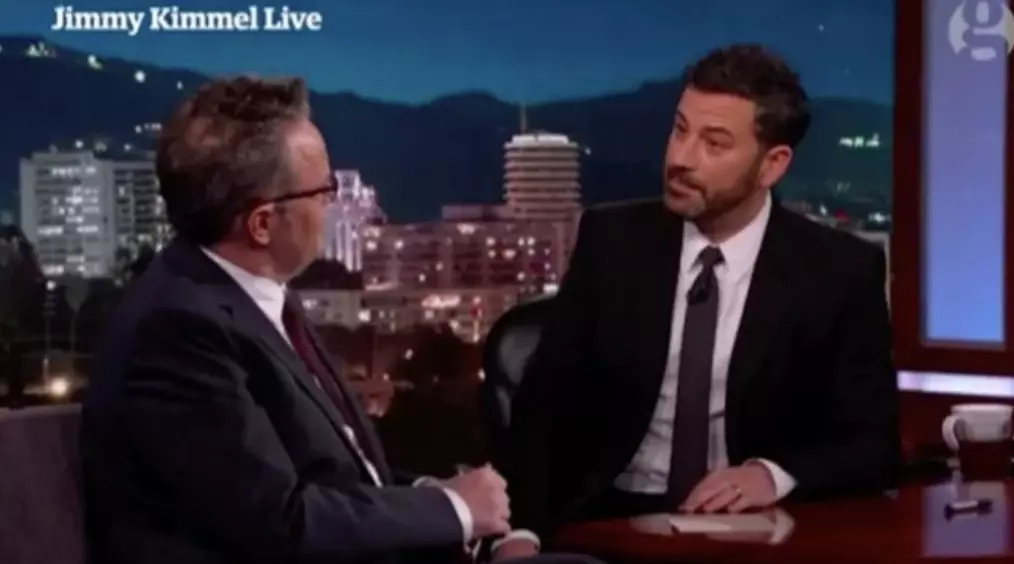 ---
12.Struggles with Alcohol and Drug Addiction
According to the book "Friends, Lovers, and the Big Terrible Thing," Matthew Perry attended over 6,000 Alcoholics Anonymous (AA) meetings, spent time in 15 different rehab facilities, and went through 65 stints in detox to overcome his issues with alcohol and drugs.
Matthew acknowledged that his problems with alcohol began as early as the first season of "Friends." When he first joined the cast, he tended to overindulge, but it was somewhat manageable. As the show became increasingly popular, the pressure and stress grew, and so did his alcohol problem.
In 1997, after a Jet Ski accident, he was prescribed OxyContin, which led to a severe dependency on painkillers. It was during the later part of the third season to the end of the sixth season of "Friends" that he reached the lowest point. He was drinking vodka heavily every day, resulting in constant hangovers and the inability to work effectively. In an interview, he admitted that during that period, he had no recollection of what he said in scenes filmed from the third to the sixth season.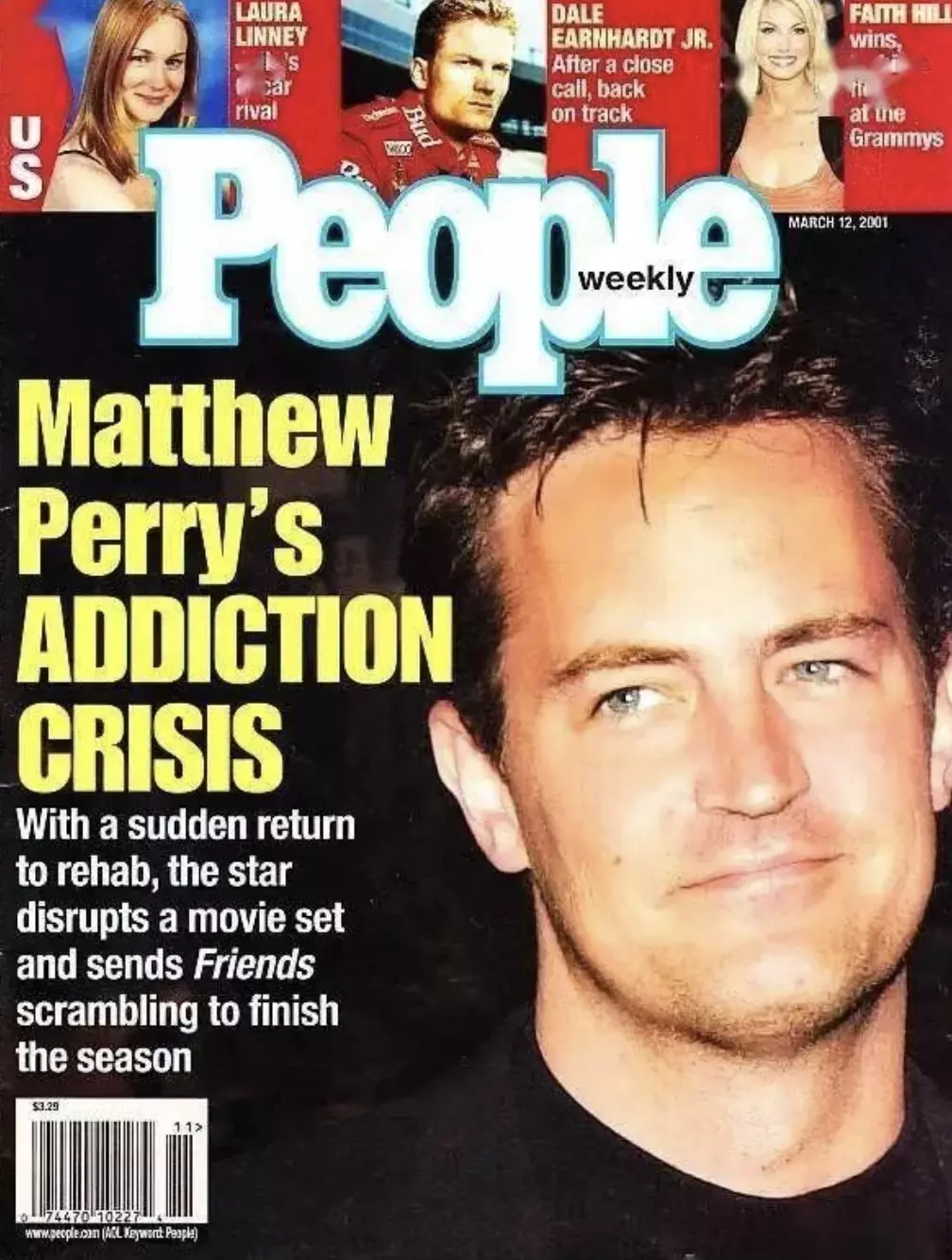 ---
13."I've Got to Find a Way to Be Noticed"
In "Friends: The Reunion," the main cast members imagined where their characters might be now. Monica and Chandler's children might have graduated, Monica would still be in charge of her cookie business, and Chandler would continue to make her laugh. Matthew Perry said, "I've got to find a way to be noticed."
According to the show's creators, Monica and Chandler's relationship turned from friendship to love due to overwhelming fan support. The excited reactions of the live studio audience during the taping of episodes led the writers to rethink the direction of their relationship, changing it from a one-night stand to a long-lasting intimate relationship.
In terms of relationship patterns, Matthew's journey shifted in different directions from Chandler's. In the show, Chandler finds companionship in Monica, leading to a warm and normal life. In real life, Matthew remained stuck, dealing with the same issues he faced in his twenties until his fifties.
---
14.Emmy Nominations: All or None
After the first season of "Friends," Matthew Perry was nominated for a Primetime Emmy Award for Outstanding Lead Actor in a Comedy Series. However, he insisted that all six main cast members should either be nominated for Best Actor or Best Supporting Actor. If that wasn't possible, he would prefer to be nominated as a supporting actor.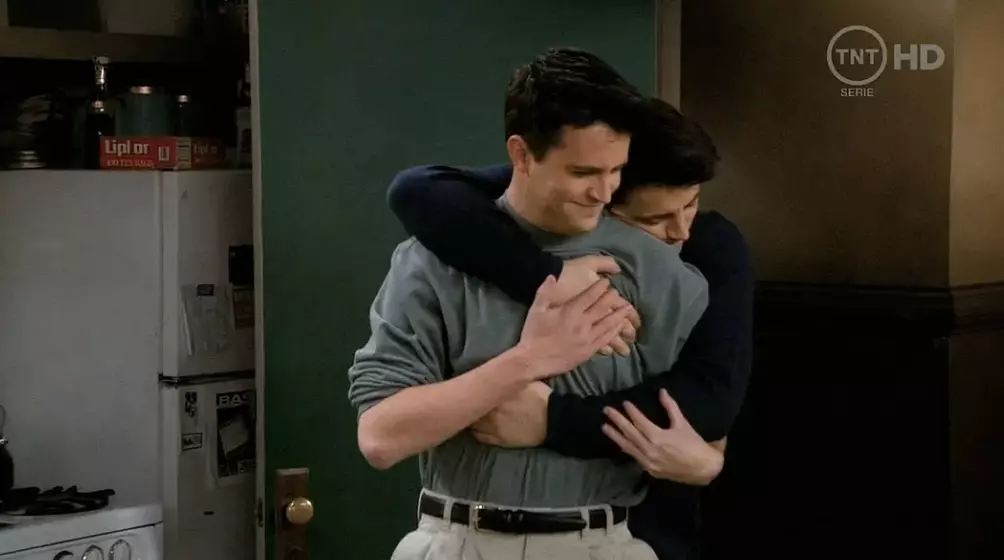 ---
15."17 Again"
While Matthew Perry is best known for his role as Chandler, many younger people recognize him from the 2009 film "17 Again."
In the movie, Matthew plays a father who magically returns to his 17-year-old self and has heart-to-heart conversations with his children. He tells his daughter, When you're young everything feels like the end of the world. But it's not it's just the beginning. You might have to meet a few more jerks. But one day you're gonna meet a boy who treats you the way you deserve to be treated. Like the sunrises and sunsets with you.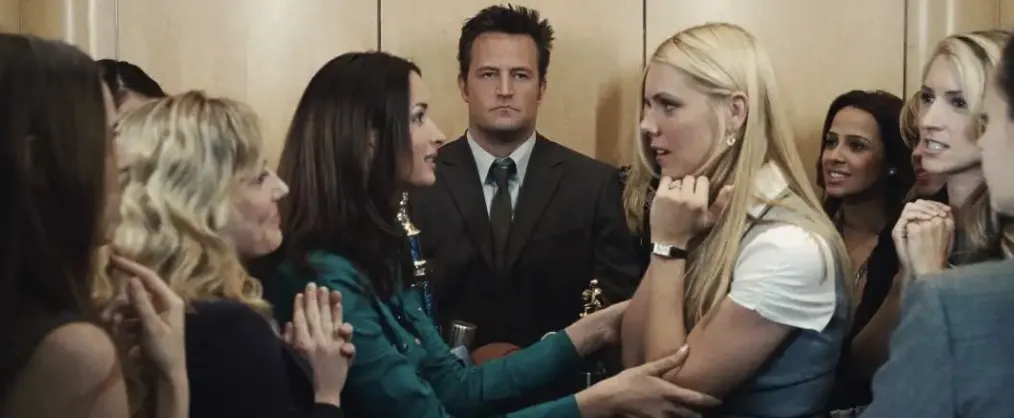 Goodbye Matthew.
Let's meet at the checkout counter.